ǝɹou ɐuıqɐs ɟo pןɹoʍ ǝɥʇ
Pop Art Indiana Jones and the Golden Idol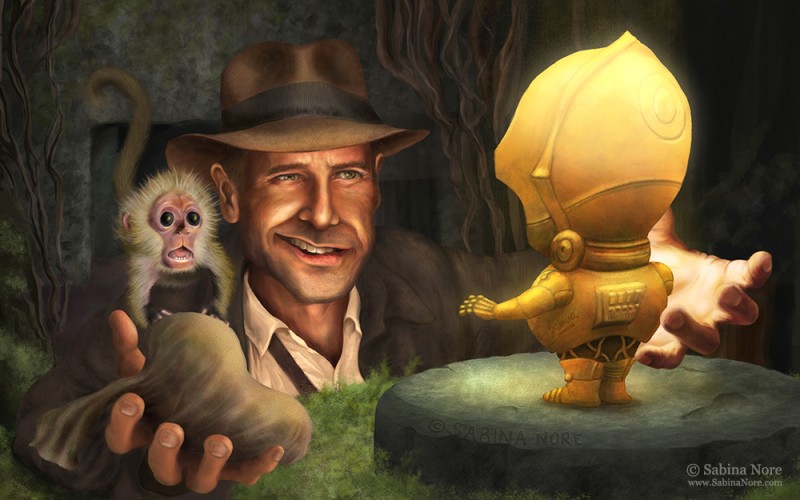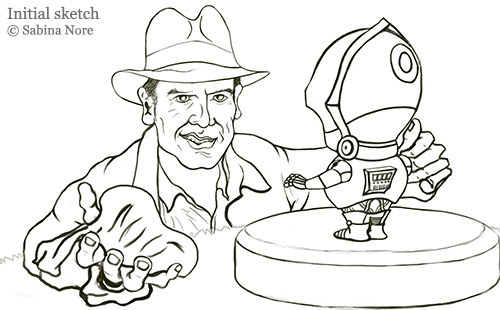 A merger of two of Harrison Ford's biggest roles. Harrison Ford as Indiana Jones about to snatch up C-3PO for his collection.
C3PO seemed like the perfect guy for this opportunity, since the Ewoks anyway saw him as a golden deity, an idol.
Indiana Jones and the Golden Idol
Fine Art Prints
---
2012
Canvas prints
None available.
❧
Archival paper
Available sizes:
- 42 x 59,4 cm (A2) (~16.5" x 23.4"): 120,- €
- 29,7 x 42 cm (A3) (~11.7" x 16.5"): 80,- €
---
Prints are available.
Send an inquiry directly to the artist:
---

✔
Signed by the artist.
☐
High quality, museum-grade prints.
✈
International shipping available.

Sabina Nore