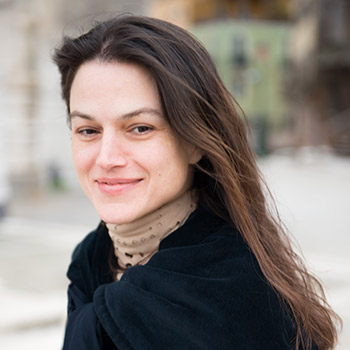 Sabina Nore is an artist. She uses a variety of mediums to create.
She currently lives and works at the edge of the forest, in the Austrian countryside.
---
How do I translate an urge, one that has always been there, into words? I would much rather leave all conclusions to the observer. We could even go a step further. Invent my history, tell me why I paint, explain to me why I am doing this of the many things I know I could be doing instead. In all probability, all answers will have some truth in them, even if none of them will ever fully answer any of the questions. A lot of faith is put into words and data, things deemed as factual, certain, and important.
Art is beyond that.
---
Sabina The Story
As a young girl Sabina often spent time dabbling at her uncle's and aunt's atelier; seduced by the aromas and the magical atmosphere, these sessions undoubtedly set the base for her artistic development. A treasure hunter at heart and fascinated with the diversity of cultures and people, she was especially infatuated with anything that seemed different or exotic, be it trinkets from far-away countries, customs from distant lands, or new ways of approaching old habits. This passion and curiosity also led to her interest in psychology.
She studied music at the conservatory of Vienna to which she was accepted at a young age of 12, joining the class of Prof. Inge Scholl-Kremmel for classical guitar. Her interests and talents were always wide-spread, yet the focus of her passions most firmly remained on the visual arts, psychology and writing. Despite her status as a musical prodigy, she left the conservatory and turned to painting. She studied fine arts and psychology; although she ceased formal studies, she vowed to never stop learning and advancing in these fields.
At the age of 26 Sabina became the co-founder of an international web design and development company, focusing her talents, for the time being, towards commercial arts. During this time, versatility of creation roamed and she also learned to appreciate the elusive art of coding.
Her art has been described as surrealism, fantastic or visionary art, poetic symbolism and others.
---
And now....
If the above is not arty enough for you, try these. They ought to be perceived as infinitely more professional.
Enjoy!
---
Artist Trivia Details
Sabina had a near-death experience at the age of one which close friends speculate to have given her 'an edge' in life.
She was on TV at the age of 10 performing a Spanish waltz on the classical guitar.
She is of noble ancestry on both sides of her family.