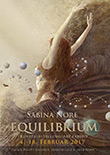 The Prelude to Equilibrium
When you have your first solo exhibition in the Palais Palffy, in the very center of one of the biggest cultural centers in the world, and then someone decides Friday evening, when your exhibition is opening, to be a good day for demonstrations in the inner city.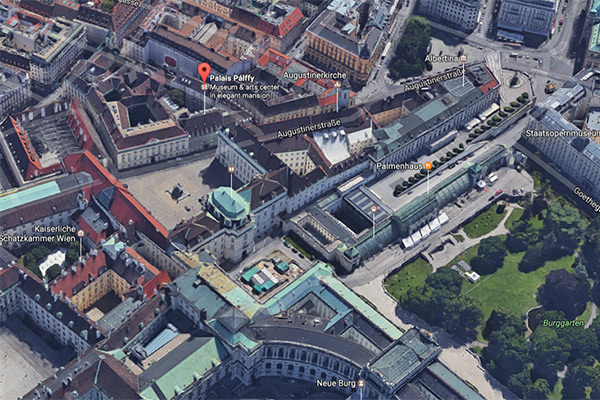 I don't mind the demonstrations, but the police decides they want to put up barricades in order to protect the center. Once the barricades are up, only the residents of the inner center can come through.
The exhibit invitations have been sent out, the posters are hanging, all the preparations are underway and yet, the events in the city would mean that nobody can come to my opening.
Take a moment to digest that.
Perhaps my art-loving visitors could discuss things with the police, explain that they are going to the vernissage of Sabina Nore... Maybe the police would let them through... How many people will approach the police and start a dialogue, how many will simply turn around and go the other way once they see the barricades?
I phone the police headquarters, explain my situation, ask for advice on how I could ensure that my visitors make it through to my exhibition. I explain the importance, it is my first solo show, art is my livelihood. They are sympathetic, but they also inform me that Friday, February 3rd is the worst possible day in the whole year for en event in the city center.
Just a couple of days before the opening, I move the launch to 3pm instead of 7pm.
I inform as many people as I can and update the event time wherever possible.
For some it is now impossible to come, others inform me they will try.
Two days to go.
My father seems amused by all of this. "It will be the day of the chosen ones," he says.